Whitepaper | Getting started with low-code (three key players compared)
Are you ready for tomorrow?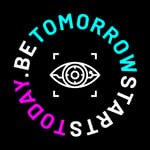 As a company, you need to constantly adapt to the latest technological developments and market demands in order to stay ahead of your competitors. For these rapidly evolving requirements, low-code development offers the most efficient solution when it comes to delivering value. But how do you know which platform to choose to get started? Our Lead Architect Jan Van Wassenhove helps you out.
What to expect?
In this whitepaper, you'll learn everything about:
the use of low-code platforms;
the added value of low-code platforms;
a comparison between the low-code platforms OutSystems, Mendix and Microsoft Power Apps.