ColorCasa adds a splash of colour to its digital story with a WordPress website
In order to offer a personalised website to its customers, ColorCasa was looking for a user-friendly content management system (cms). Tobania.Digital therefore helped the real estate agent to build a brand-new, customised and multilingual WordPress website.
Easy data management with WHISE
In addition to the standard requirements of a solid website, such as bilingualism and an own corporate identity, the Tobians linked the new ColorCasa website to the real estate software WHISE. Via the API and Gravity Forms, data can be quickly retrieved and written to the real estate database. The result? The brokers can easily manage their contacts and properties. Let the website visitors pass by!
Google Data Studio
Having a lot of website visitors is one thing, understanding their online wishes and needs is quite another. For example, are buyers looking for a large number of rooms in a new building project? Or do they mainly consider the area? To make sure that ColorCasa can get sufficient insights, the consultants of Tobania.Digital also linked the cms to Google Analytics and Google Data Studio. This way, the marketing team can outline and work out improvements on a continuous basis, based on dashboard analyses and figures.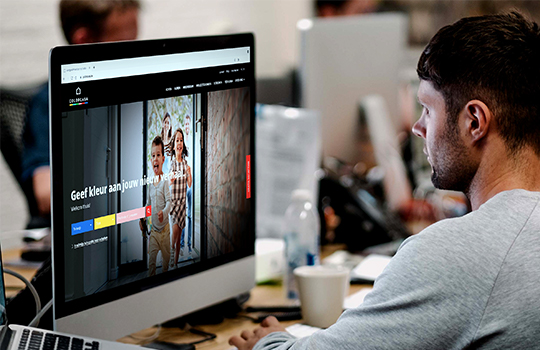 Tobania.Digital as your <wingman>
Do you also want peace of mind during your website project? Tobania.Digital is here to help. Our senior consultants have over 15 years of experience working on your project and anticipating possible last-minute changes.
We can't wait to get started. What about you? Give us a call and we'll discuss all your possibilities together!