PolyVision: A solution made of steel
PolyVision opts for a solid software solution.
PolyVision is a leading global manufacturer of CeramicSteel architectural wall panels and writable surfaces, such as whiteboards. They also process steel plates with pictures printed on them, which can be seen in spaces like metro fetches. Technical sector-specific software was required for the production process for the industrial department in Genk, where the steel is processed.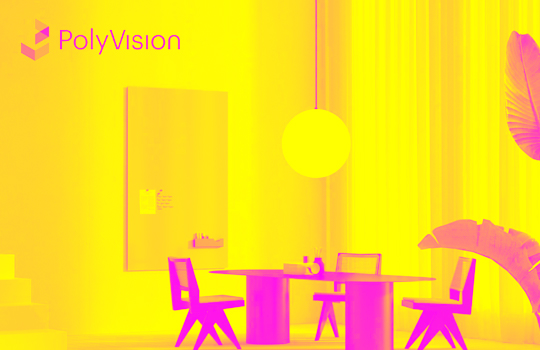 A specific industrial (IT-)environment
The steel sheets at PolyVision are cut from long rolls and then processed according to customer requirements. On a computer screen, the employees can see exactly what they are supposed to build. PolyVision decided to update this software to ensure a stable IT-environment in the long run. This is where Tobania came in for help to reprocess and improve this software. PolyVision opted for a solid offline option, which is easy maintainable by their own internal IT service. This also made it suitable for the hardware and setting of an industrial production hall.
A solid solution
The employees needed an application to show them into detail what they need to build. WinForms makes this possible: it's a solid software package with a simple interface. It's easy to use for the business department and production manager, who can transfer their orders efficiently. The employees at the workplace don't need constant support to enter or obtain information. Reports on their work are generated automatically and make it possible to evaluate on a regular basis.
The main goal of PolyVision was to find a software that would not cause the assembly lines to stop due to software issues. In the past two years, not a single bug was reported thanks to the stable architecture of WinForms. If any problems would occur, Tobania is still standby for support.
What can Tobania do for you?
Do you have an unusual sector-related software request? Tobania listens to your challenge and provides solutions that answer to your specific situation. Our 1000 experts are not afraid to think out-of-the-box and combine your specialised industrial knowledge with their own years of experience.