Puurs-Sint-Amands centralises and digitises services with product catalogue
On 1 January 2019, the municipalities of Puurs and Sint-Amands will merge to become Puurs-Sint-Amands. In order to be able to provide every inhabitant of the new merged municipality with available and correct information 24/7, both administrations looked for a way to centrally manage and offer their products and services a year before the merger. This thought process resulted in a new service concept. The key to this? The Local Products and Services Catalogue (LPDC) from Tobania.Public: a central and digital management platform in SharePoint that is accessible in real-time on the new website of the merged municipality.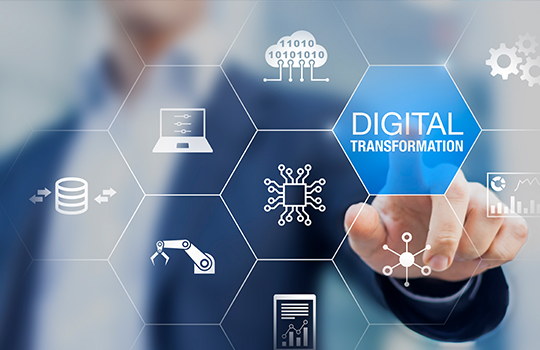 From Excel sheet to real-time web information
"In order to make our merger run as smoothly as possible, we started with a reflection exercise: what products and services do we offer? What processes are involved? And who supplies all this? We processed that information in Excel," says Koen Van Mol, Communication Expert at Puurs-Sint-Amands. That's why Koen and his colleagues were looking for a more manageable way to easily collect all that data and disseminate the accumulated knowledge throughout the organisation. Moreover, they wondered whether they could go one step further and use the information gathered to feed the brand-new municipality's website.
SharePoint consultancy
In order to launch this new and customer-oriented service concept on time, Tobania.Public developed a customised Local Products and Services Catalogue (LPDC) in the form of a SharePoint site. Municipal employees, including product managers and catalogue administrators, can continuously update it with new content. This makes it very easy for the front-office colleagues to provide citizens with uniform and up-to-date information at all times. To ensure that everything runs smoothly, the employees were able to rely on the support of the Tobania consultants.
A synergy between eGo and LPDC
The Tobians' helping hand was also visible during the creation of the Puurs-Sint-Amands website, which was also developed based on a Tobania.Public product: the eGo CMS platform. Before developing the new eGo website, the local government created the structure and wireframes. To do so, it relied on a top task analysis and visitor figures from Google Analytics. In the strategic phase, the employees also defined the thematic menu structure that is also used in the LPDC.
However, it was not just a question of linking the menu structure. Also, locations with physical services, e-mail addresses, policy information and task-oriented links can be easily linked in the SharePoint catalogue. The information published in the LPDC is made available in real-time on the public website and on the administration's SharePoint site via Tobania's Public Connector service bus. This way, we keep all product information up-to-date automatically on all channels, for citizens and employees alike.
Operating with authentic sources
According to Koen, the new way of working, in which all product information is managed in one authentic source, can already count on many favourable reactions. "Our colleagues are relieved, because they now know where they can find all the correct information and who is responsible for which products. Mistakes are noticed and corrected much faster. Thanks to the automatic publication of updates on our public website and the intranet, our communication department also gains a lot of time."
The product catalogue is not the only "authentic source" that has been connected via Tobania's Public Connector. The GIPOD database of Flanders, which contains all roadworks, has also been made available on the website. Thanks to this link, visitors to the website automatically have a user-friendly and up-to-date overview of all the nuisances in the territory, without the need for manual intervention by webmasters.
Continuous improvement and innovation
"This collaboration was a great learning experience for all parties involved," says Koen. "It is important to note that we used as many authentic sources as possible during the project. That way, we can offer as much as possible with as little effort as possible. This time saving in turn enables us to continuously improve and further innovate."
"Thanks to interactive workshops, regular calls and the right people in the right place, a strong collaboration emerged. Our local government managed the project well. And Tobania.Public was 100% committed. That gave us the drive to keep growing and to make something beautiful out of it," concludes Koen.