ECF - A story of business intelligence running into TIDO challenges​
Throughout a period of two years time, and continuing in the present, a team of multidisciplinary consultants from Python Predictions and mother company Tobania helped setting up and maintaining numerous
insightful Power BI reports and dashboards
at the
European Climate Foundation
based on data from multiple systems. What started as a data reporting job ended up covering various aspects of a full data journey.
At the point of arrival, the general trust in the use of dashboards at ECF was low. Some major obstacles that undermined the adoption of the reports and dashboards created were easily identified.
1.
Is there a strategy?
The first of three main obstacles blocking ECF from creating value with the dashboards was the lack of a broader plan and strategy. What are the short-term and long-terms goals for the dashboards, what roadmap will be followed to prioritize activities and investments related to it? How can decision-making be sped up? Also a point of contact for questions or problems related to all data work was missing. In general, ECF were lacking a clear vision on data ownership.
To address the topics mentioned above, we had to move data reporting work away from the IT department and started collaborating between different departments. In most organizations, and also at ECF, business managers and directors rely on IT departments to create data analyses or reports for business goals. This traditional method has allowed IT departments to have more control over data quality, but also slows down the speed of fast, strategic decision making at the right times. We started organizing sessions with stakeholders focused on data and data reports. We defined who would take which responsibility for what specific challenges and decided on some milestones to work towards. Next, we provided training materials, started communicating through a dedicated email box and via channels such as slack and Microsoft SharePoint. We also launched a point of contact for data problems and questions, with a little twist, being the unknown but honorable Data Hero, reaching out when called upon.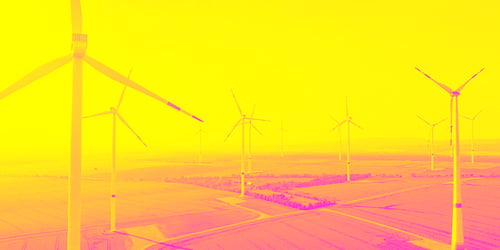 2.
How can we strengthen the foundations?
Secondly, the lack of a centralized data storage, something we typically attribute to data foundations, was causing much distress. The impact on data quality and performance, blocking ECF from gaining from all efforts so far, was the driving force for change. In short, foundations were successfully strengthened to avoid working on wrong, slow or confusing data, creating additional support for data-driven analyses within the departments.
The main challenge here was the correct integration of all data collected and used daily by the departments, coming from multiple non-centralized data sources. What started in early 2020 as a first composite data model with a lot of help from the Tobania consultants, evolved to a unified, enhanced data model in 2021 and even later turned into a novel and reliable Data Warehouse early 2022.
3.
How to manage all this information?
A third obstacle becoming visible was that even with stronger data foundations, a lack of information management slowed down the progress and stopped ECF from creating real value from its data. How could the organization benefit from working data-driven when struggling to manage who could see what information in the organization? Dealing with sensitive information about grantmaking, partners and even salaries, and with a large team of separate roles, together we managed to roll-out a user-specific data filter to ensure an intelligent and correct distribution of data within the organization.
However, getting lost in a jungle of dashboard requests, dashboard drafts and finished dashboards was common and the struggle with multiple dashboard requests that are overlapping in information and goal, were some other challenges for developers, and even more for end users. By introducing a project timeline visible to the whole organization, transparency over projects that were finished or still in the pipe increased.
Also, by organizing the workspaces per department and by centralizing common information related to the dashboards' purpose, its target audience, and features, ECF was able to clear up a great deal of the uncertainty growing around the dashboards.
To wrap up, it is fair to say that the European Climate Foundation has come a long way along the road to data-driven intelligence. Various obstacles blocking ECF from harvesting from its investments have been identified and addressed during this fruitful collaboration. Nevertheless, standing still is the fastest way of moving backwards and future opportunities remain on the horizon. We are therefore happy to continue the work together with ECF in the present.
The amazing take-away of a story like this is that what started as something narrow, ended up covering a large part of the whole data spectrum. Being able to recognize the obstacles related to data within an organization opens many doors for potential projects and opportunities.