Christian Health Insurance Fund prospers healthcare of tomorrow with online medical certificates
Everyone recognises the famous yellow medical certificates of the Christian Health Insurance Fund (CM). They lasted for decades and without them, you couldn't receive
a repayment of your medical costs. Until last year. As part of its digital transformation, the Christian Health Insurance Fund started the "Cash Payment Billing" (CPB) project in 2016, the digitisation of its medical certificates. To carry out this mission successfully, the health insurance fund asked for Tobania's support.
Continuous CM service
In order to be able to make its services more accessible to its members, the CM wanted to further digitise its environment.
Quite a challenge, because it the meantime, they have to keep 120 applications up and running. Thanks to Cash Payment Billing, the CM can anticipate these digital challenges.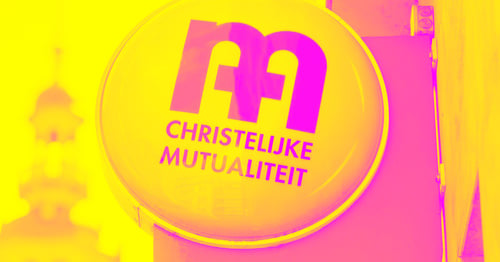 From ambitious idea to concrete action plan
Customers expect fast service: refunds must be quick and transparent. Besides that, it's crucial to carry them out and follow them up in real time. That's why we developed the digital eAttest, which doctors deliver directly to the CM.
Patients no longer have to send notes to the CM: their consultations are automatically reimbursed.
Together with the CM team, we automated and digitised processes and services. Without losing sight of the fact that more than 120 applications had to be kept up and running at the same time. Compliance with legislation and compatibility with the Federal Government's software was also a must.
Because we all manage the applications separately as 'mini services', the CM can respond quickly with updates and online services.
More accessible than ever
Thanks to the digital transformation, the CM is now more accessible and works even more efficiently for its members.
This makes it easier for the organisation to estimate and budget investments. More efficiency at CM benefits the whole society, especially when you know there are €150,000,000 worth of transactions every day.

What can Tobania do for you?
You don't have yellow medical certificates you want to get rid of, but you do want to invest in digital transformation?
Tobania puts together a team to help you realise your dreams, no matter how ambitious they are.