BOSA: eBox
Today, there are several e-boxes from various public authorities. In order to put an end to this proliferation of digital solutions, the Federal Public Service for Policy and Support (BOSA) was looking for a tool that could simplify and centralise its document flow for the end user.
Your digital mailbox: eBox
BOSA and Tobania therefore developed eBox, a new digital environment where citizens can consult all documents of various public services and social security institutions.
Consider, for example, pension information or the tax return you recently received.
MoSCoW method
Because of the many varied stakeholders involved and the compound IT infrastructure, the eBox project could be described as quite complex. So, in order to monitor everything easily and conveniently, the Tobania developers worked with three-weekly sprints: based on the latest adaptations and implementations, they developed a new version of the tool every three weeks.
Besides that, they have based their way of working on the so-called "MoSCoW" method in which work packages could be subdivided into "Must have", "Should have" and "Could have" elements. In this way, the Agile Way of Working could be embedded easily in the strictly regulated context of public procurement, without loss of flexibility and control.
"One of the most important aspects of this mailbox is that private institutions can also connect to eBox"
Software Factory
The cooperation between the Tobania developers and the product owners was crucial for the development of eBox since the product owners monitor the interests of the federal government and ensured that the quality of the delivered result remains at a high level. So, to guarantee the quality, Tobania has therefore built a complete "software factory" for PGA, largely based on Open Source tools, which automates a large part of unit testing and regression testing work.
Still growing
Because the Tobania consultants know a lot about the development of process-oriented applications, the collaboration between BOSA and Tobania have been progressing very smoothly. New functionalities are constantly being added and new stakeholders are getting involved like private companies and banking institutions.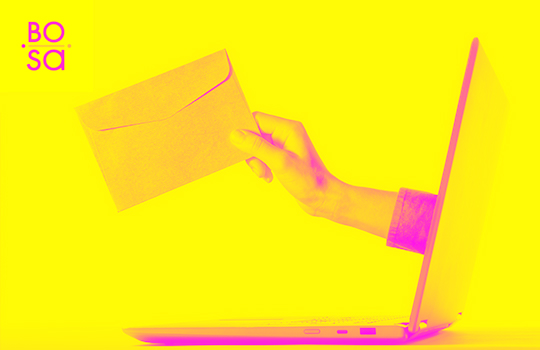 Tobania as your <wingman>
Are you looking for a partner who offers custom-made and innovative products and services? Tobania develops deadline-bound solutions, always considering the customer's protocol. With our 1.000 experts, we can offer all the disciplines and profiles, making the difference for you. Ready? Be sure to take a look at our offering.
A talk with - Luc Van Tilborgh, Program Manager at the Federal Public Service Policy and Support (BOSA)
Luc has worked for 14 years at BOSA, the federal partner for IT and HR, among other things. He has been working together with Tobania since 2012: "eBox is just one of our ambitious digitalisation projects, but one of which also Tobania can be very proud. The company helped build the new portal and took care of the translation of the desired applications into programming language".
"The new environment ensures that the digital environments of the various governments appear to the citizen as a single environment. In this way, they only need to visit one platform to obtain all the necessary information. It concerns tax data or pension information, but also data that would normally be stored at the level of municipalities, cities or provinces. eBox centralises all official communication between Belgian residents and government institutions in a single secure electronic mailbox."
"One of the most important aspects of this mailbox is that private institutions can also connect to eBox. A good example of this is TrustO, the digital service for sending registered mail. These documents can now be sent to your eBox. At TrustO, Tobania was also a co-pilot to support the integration of the connections with eBox, just like at the major bank KBC."
"More and more banks are joining the eBox story once they can comply with the strict certification rules. This heralds a new chapter. It's conceivable that you don't visit your eBox every day today, but you probably consult your banking application more often. In the future, this will all be in one place: you'll find official government documents in your mobile banking app as well. Citizens will also be able to respond to the information they receive. In this way we can significantly increase interaction and user-friendliness."